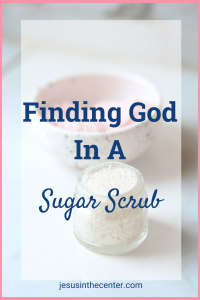 "This post may contain affiliate links, which means I may receive a commission, at no extra cost to you, if you make a purchase through a link.As an Amazon Associate I earn a small comission from qualifying purchases. Please see my full disclosure for further information."
A few years ago I was responsible for helping plan our 2nd Mother's Day brunch.
Parts of my duties were to prepare the gifts and to give a word of encouragement to the mothers that would be in attendance.
Even though I'm used to speaking at church and church events. I didn't feel qualified to talk about motherhood to any of these women.
I've been a mom for a little over 10 years. Most of the women who would be at the brunch either had children older than my own, grown children or were grandmothers.
What could I possibly say to these women? What could I tell them that they didn't already know? How could I encourage them?
I looked for scriptures on motherhood. I read about various mothers in the bible. Still, nothing resonated with me. God wasn't leading me down any of these avenues.
What he did lead me to was one of the gifts I had made for the brunch, a jar of sugar scrub.
Finding Inspiration in the Ordinary
The theme for the brunch was, "A Time of Refreshing". So I went with a spa gift theme. I looked on Pinterest and found several DIY recipes for sugar scrubs and shower steamers.
It's amazing how God can take something so ordinary and show you basic biblical truths. It reminds me of the following scripture:
…but God has chosen the foolish things of the world to shame the wise, and God has chosen the weak things of the world to shame the things which are strong…

1 Corinthians 1:27
As I pondered over what to say, the Lord kept bringing me back to the scrub.
If any of you have ever made one before you know that it's made of 3 simple ingredients: sugar(or salt), oil, and fragrance. You mix it all together and put it in a jar.
But how was this supposed to encourage these mothers that had seen the ups and downs of motherhood that I had yet to face?
A Mother's Job
What is one of the core duties of a mother? To teach her children.
Before our kids start school, they are already learning from us the ins and outs of life.
They are watching and taking note of everything you say and do. You are your child's first teacher.
As a Christian mom, one of your biggest duties is to pass on your faith to your children.
Paul in his letter to Timothy says," I am reminded of your sincere faith, a faith that dwelt first in your grandmother Lois and your mother Eunice and now, I am sure, dwells in you as well (2 Tim 1:5, ESV).
However, we cannot pass on our faith if we are not reading and studying the word of God.
As Christians, the word of God should be our primary source of information even when it comes to parenting.
All scripture is God-breathed and is useful for teaching, rebuking, correcting and training in righteousness, so that the servant of the God may be thoroughly equipped for every good work.

2 Tim 3:16-17
What does this have to do with that sugar scrub? Well, this is what the Lord showed me.
1.The jar
Before you make your scrub, you have to have something to put it in. Most of the time a glass airtight jar is used to hold everything.
The Lord showed me that the jar is just like our bibles. It holds everything that we need to live a life that is pleasing to the Lord. However, just like the jar that holds the scrub, it won't do us any good if we don't:
Open up the jar
Apply the contents of the jar
2.The Sugar
A body scrub can be made using sugar or salt. Despite what you use they are both put into the scrub to be used as an abrasive for your skin.
The abrasiveness of the scrub depends on what type of sugar or salt you are using. This helps to remove loose dead skin from our bodies.
The word of God is like the sugar it gently removes the sin(s) that plague our lives and keep us separated from Him.
I say gently, but sometimes the word of God is not so gentle. As mentioned in the scripture above the word can be used for rebuke and correction.
How many of us like to be rebuked and corrected by other people let alone being convicted and corrected by the word of God?!
For the word of God is alive and active. Sharper than any double-edged sword, it penetrates even to dividing soul and spirit, joints and marrow; it judges the thoughts and attitudes of the heart.

Hebrews 4:12
But it is good and necessary for us to be able to live a life of righteousness before the Lord.
3. The Oil
The job of the oil in the scrub is to carry the sugar, comfort and nourish the newly exposed skin, and to soften those hard areas that weren't removed by the scrub.
You can use coconut oil, olive oil, almond oil, etc to make your scrub.
Depending on what type of oil you use will determine the benefits it provides for your skin.
In the Bible, the oil often represents the holy spirit and the anointing of God. The job of the holy spirit is to comfort, guide, convict and lead us on our Christian journey.
But the Comforter, which is the Holy Ghost, whom the Father will send in my name, he shall teach you all things, and bring all things to your remembrance…

John 14:26
Just like the oil in the scrub is carrying the word to the places in our heart that need it the most. It helps bring the word of God back to our remembrance so that we may be strengthened and encouraged.
4. The Fragrance
The purpose of the fragrance is to provide aromatherapy for the user.
This is usually accomplished with the use of essential oils that help promote the health and wellbeing of the individual.
DIY body scrubs usually contain a mix of essential oils that are used to give the scrub a pleasing fragrance in addition to the health benefits that those specific oils are reported to have.
Depending on the fragrance it can help relax, energize or enhance your ability to focus.
The fragrance represents the presence of God that draws us to him. It is in his presence that we find peace, strength, fullness of joy, physical and mental healing, forgiveness, and love.
In short, the sugar scrub is just like the word of God it's rough and abrasive because its job is to remove the dead weight or sin that keeps clinging to our life.
The oil represents the holy spirit that comes in and restores and softens those places that the word has exposed.
The fragrance represents the presence of God that draws us into him so that he can provide us with therapy for our weary souls.
Reasons Why We Don't Use the "Scrub"
The gospel of Christ is simple and straightforward just like the ingredients for the sugar scrub.
However, just like the scrub if we don't use it we won't reap any of its benefits.
There are 4 reasons people won't use the scrub (word of God):
We don't like the way it smells. The word of God can be a stench in our nostrils because it points out our sin, which pushes us away from Christ. Or maybe the way the gospel is presented turns us off.
We believe that the scrub is too abrasive for our sensitive skin. There are many aspects of the Christian faith that people find hard to accept. The biblical view on hot-button issues like homosexuality, abortion, and women's place in ministry are just a few. Many people, Christians and non-Christians, will pull away from the faith or ignore those parts of the Bible altogether.
We feel that the scrub is too oily. We won't take the time to rub it in and let it penetrate our skin. Often when the word of God offends or convicts us we run away instead of letting the holy spirit do his job.
Finally, we won't use the scrub because we set it somewhere and forget about it. We don't make the bible and the study of the word of God a priority in our lives. Our bibles sit in our homes dusty and unused except on Sundays or during a midweek bible service.
And as parents, we need to get into the "scrub" so that we can be the godly examples that our children and the world need us to be.
That won't happen if we are not reading our word daily and applying it to our lives.
More importantly, our children will not think that it's important. If it's not important to us, then it won't be important to them.
We need to ensure that we are passing on our faith to our children through our actions and deeds as women of Christ.
That is the legacy that we are called to leave behind.
Even though this post is written for mothers, it can be applied to both parents. If you don't know how to read or study your bible, you can read this post on ways to study your bible.
Final Thoughts
I know it may seem crazy, but God really can use the things that we use in our everyday lives to speak biblical truths. We just have to pay attention to the lessons He is trying to teach us.
Jesus often used these kinds of object lessons with his disciples and when he was teaching the multitudes that followed him.
I wasn't expecting to learn anything biblical from making a DIY sugar scrub for a mother's day event. But I did.
Have you ever learned something about God from the world around you? Have you ever heard an object lesson that taught you a biblical truth? I'd love to read about it in the comments section.
As always, keep Jesus in the center of everything you do!
Your Sister in Christ,
Eboni
If you enjoyed this post, please don't forget to like and share it.