Fasting has become a popular topic in the health and fitness industry. When you google the word fast, the top results are about intermittent fasting.
But before fasting became a major health trend, it was a regular spiritual discipline practiced by many religions.
In today's post, I want to examine the spiritual discipline of Biblical fasting.
I'll cover the differences between a biblical and modern fast, what fasting is and isn't according to the Bible, and the importance of fasting for Christians.
What Is Biblical Fasting?
Biblical fasting is fasting that is done for religious purposes and is based on biblical examples of fasting.
We can find examples of biblical fast in:
Matthew 4:1-2
Acts 9:1-9
Daniel 10:1-3
Esther 4:15-17
No matter which verses you read, they all have one thing in common. Each person or group of people gave up food and drink during their fast.
Unlike fasting for weight loss, which focuses entirely on your eating habits and physical health.
Biblical fasting improves your spiritual and physical health.
Types of Fasting Found in the Bible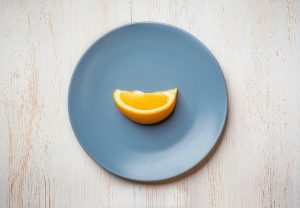 "This post may contain affiliate links, which means I may receive a commission, at no extra cost to you, if you make a purchase through a link.As an Amazon Associate I earn a small comission from qualifying purchases. Please see my full disclosure for further information."
There are many examples of fasting in the Bible. Fasts can be put into three categories: total, normal, and partial fasting.
1. Total Fasting
During a total or absolute fast, you do not eat or drink. Examples of people that went on total fasts in the Bible are:
Queen Esther- 3 days (Esther 4:16)
Jesus' -40-day fast in the wilderness (Matthew 4:2, Luke 4:2, Mark 1:12-13)
Prophet Elijah -40-day fast (1 Kings 19:8)
Apostle Paul- Acts 9:9
It is important to remember, Jesus and Elijah were led by the Holy Spirit to fast for 40 days.
Unless the Holy Spirit prompts you, do not do a 40 day total fast.
I highly recommend only doing 1-3 days of total fasting.
2. Normal Fasting
During a regular fast, you do not eat any food but you can drink water.
Examples of regular fasts in the Bible are:
2 Samuel 12:14-16
Ezra 8:21-23
3. Partial Fasting
One of the most popular types of fasting is the Daniel Fast. The Daniel Fast is a partial fast.
During a partial fast, you give up certain types of food and drink.
The Daniel fast is based on Daniel 1:12 and Daniel 10:2-3. During the first fast, Daniel and his companions fasted for 10 days. During that time they only ate vegetables and drank water.
During the next fast, Daniel fasted for 21 days. According to the Bible, he didn't eat any pleasant food, meat, or wine.
Partial fasts are great for new believers or people that have a medical condition.
What is Modern Fasting?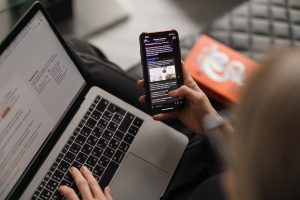 People in the Bible didn't have to worry about cellphones, tv, and social media. The world was a simpler place and had no technological distractions.
Modern fasting is characterized by giving up:
Social media,
limiting cell phone usage,
and not watching tv.
While I believe that people should "unplug", I do not consider this type of fasting to be biblical.
However, for people that can't fast from food for medical reasons, modern fasting is an excellent alternative.
I believe that modern fasting should be used jointly with biblical fasting to help you stay focused.
If you do a modern fast, you should follow the same principles as a biblical fast. There needs to be an increase in prayer, praise, and bible study.
If you're not spending more time with God during this time, then you're just doing a technology detox.
Why & When Should You Fast?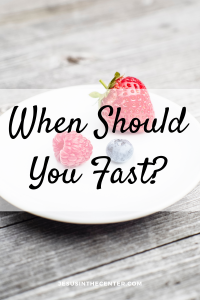 Jesus did not command his disciples to fast, but he expected them to. In Matthew 6:17 Jesus says," But when you fast, put oil on your head and wash your face..:"
The keyword here is, when. Jesus expected fasting to be a regular part of his disciples' lives.
Fasting and prayer are two of the strongest weapons God has given us. Yet, they are often the most neglected of the spiritual disciplines.
4 Reasons Christians Should Fast Regularly
Guidance
In 2 Chronicles 20, The Israelites are about to be attacked by 3 armies. King Jehoshaphat calls the people of Judah together to fast and pray so they can receive directions from the Lord.
God responds to the people by sending a message through the prophet, Jahaziel. . The prophet gives the people strict instructions on how they are to proceed in battle.
Because of their obedience, the Israelites defeat their enemies and receive a blessing from the Lord.
If you are unclear on a course of action to take or you don't know what to do, seek the Lord for guidance.
2. Spiritual Strength
Every believer needs to be strengthened spiritually.
When Jesus finished his 40-day fast in the wilderness, he was strengthened by the Holy Spirit.
"Jesus returned to Galilee in the power of the Spirit, and news about him spread through the whole countryside."( Luke 4:14, NIV)
One of the purposes of fasting is to overcome your flesh (sinful nature).
As your flesh weakens, you are strengthened spiritually by the Holy Spirit.
3. Repentance & Deliverance
Repentance is defined as turning away from your sins. However, some sins are harder to overcome, than others.
Many Christians struggle with addictions, fornication, lying, anger, unforgiveness, etc.
One of the ways to get free of those sins is through prayer and fasting. When you combine the power of fasting, prayer, and true repentance deliverance can take place.
If you are fasting for deliverance, I encourage you to fast with other people that you trust and have a strong walk with Christ. They will be your accountability partners and bombard heaven on your behalf long after the fast is over.
4. Draw Closer to God
There is a point in every believer's life when you feel like you've become disconnected from God.
From my experience, I can say that usually, it's not God that has disconnected from us, but we've disconnected from him.
Fasting causes you to shut out the world and allows you to become more sensitive to the Holy Spirit.
As we become more sensitive to the things of God, our relationship with him strengthens.
Now, that I've covered why you should fast, let's talk about when and how long you should be fasting.
When and how long should you fast?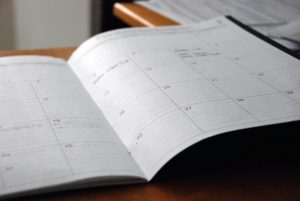 As Christians, we are not required to fast on any specific days or holidays.
Many Christian denominations chose to observe Lent. Lent is observed during the 40 days before Easter. However, it is a personal choice, not a command.
When Should You Fast?
You should fast when you:
need to make difficult decisions,
are struggling with sin
need a spiritual breakthrough
minister to the needs of others
want to express love and worship to God.
How Long Should You Fast?
Just like when you should fast, there isn't a set length of time you should fast. Some common fast lengths mentioned in the Bible are 3, 7, 21, and 40-day fasts.
You can also fast during certain times of the day, 1 day of the week, or by giving up one meal of the day.
If you've never fasted before, I recommend starting with a 3 day partial fast.
Should You Do a Group or Individual Fasts?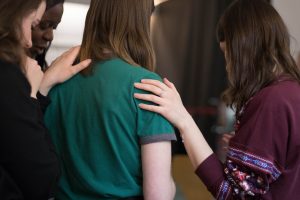 Fasting can be done as part of a group or individually.
Group fasts tend to be more common in the Old Testament where entire communities were called together for a time of fasting and prayer.
We can find examples of group fasts in the Bible in:
2 Chronicles 20:3
Esther 4:16
Jonah 3:5
Many churches opt to do a corporate (group) fast at the beginning of the year. Your Pastor will give you directions on how long you will be fasting and what type of fast you'll be doing.
You can also fast with your friends, family members, or members of a Facebook group. Fasting with other people is a great way to connect with fellow believers, build each other up spiritually, and to have an accountability partner.
Taking the time to fast individually is just as important and should happen more frequently. Group fasts usually have a common goal or prayer focus, while individual fasts are focused on your own needs.
What Things Should You Avoid During a Fast?
 Fasting is about sacrificing your own personal desires to draw closer to God.

Tweet
What is the difference between a spiritual fast and fasting for a dietary reason? The key difference between the two is why you're fasting and what you do during your fast.
Remember the purpose of fasting is not to fulfill our own desires. Therefore, you should avoid the following activities:
Watching TV
Eating pleasurable foods
Social media
Excessive cell phone use
Sexual activity as long as both spouses consent. (1 Cor 7:5)
You should focus on the following activities:
Basically, you should be practicing and focusing on the spiritual disciplines during this time. Fasting is about sacrificing your own personal wants and desires to draw closer to God.
If you're not sacrificing anything during your fast, then you're just dieting.
If you're looking for more activities I've written a more detailed post on what to do during a fast.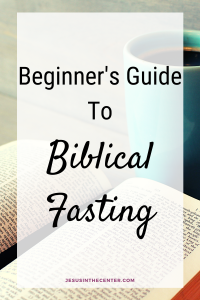 In closing, fasting allows you to:
humble yourself before God so you can get direction
be strengthened
be delivered from sin
draw closer to Him.
Biblical fasting is an important part of every believer's life and should be practiced more than just once a year.
The type and length of your fast is completely up to you.
Whether you do a biblical fast, modern fast, or a combination of the two all that matters is that you are doing it for the right reasons and with a pure heart.
*Special note: If you have a medical condition it is always best to seek the advice of a medical professional before you go on any fast.
Have you ever fasted before? I'd love to hear about your experience in the comments section.
If want to learn more about fasting, check out this post on, "How to Prepare for a Biblical Fast."
As always, keep Jesus in the center of everything you do.
Your Sister in Christ,
Eboni