Congratulations, you've finally gotten over that first hurdle of whether or not you should start a blog!
Before you sign-up for or start writing anything you need to make a few important decisions about your blog.
These decisions will help you grow, direct and shape the future of your blog.
5 Tough Decisions You Need to Make Before Creating Your Blog
"This post may contain affiliate links, which means I may receive a commission, at no extra cost to you, if you make a purchase through a link.As an Amazon Associate I earn a small comission from qualifying purchases. Please see my full disclosure for further information."
1. Why Are You Blogging?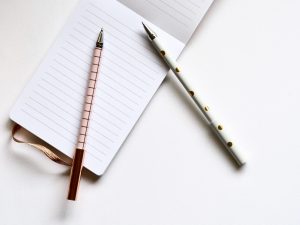 One of the first questions you need to answer is, "Why?".
We explored this questions from a different perspective in a previous post, Should You Start a Christian Blog.
For many Christian bloggers our desire to start a blog comes from our desire to share our faith.
However, there are usually other underlying reasons as well.
For many people blogging is a fun hobby and a creative outlet.
For others their blog is an extension of a ministry God has placed on their hearts.
Then there are those of us that desire to blog as a way to support our families.
The reasons why someone decides to start a blog are unique to each individual.
The point is your "why" matters.
Your reason for blogging will be one of the main driving forces behind the success or failure of your blog.
2.Picking a Domain Name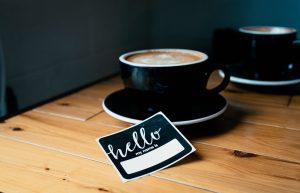 Your domain name is your blog's address.
This is what people will type in to find your site.
When you're deciding on a name for your blog remember the following tips:
shorter is better
it should be easy to spell
use keywords
make it flexible
make sure it's available on other social media channels ( you can use Namech_k)
If you get stuck trying to come up with a blog name try using a blog name generator.
Where Can You Get a Domain Name?
There are 3 ways you can get a domain name depending on the blogging platform you choose.
Free Blogging Platforms
Free blogging platforms like blogger, wordpress.com, and Wix will give you a free sub-domain for your site.
Sub-domains usually have the host's name in them i.e. www.thecraftyafro.wordpress.com or www.jesusfollower.wix.com.
The only way to get rid of the sub-domain is to upgrade from a free plan to a paid one.
Self-Hosted Platforms
If you plan on self-hosting your blog, you will need website hosting from a web host like Siteground or Bluehost.
These companies will usually give you a free domain name for a year, with your hosting plan.
Domain Registers
Domain registries are companies that sale domain names like Namecheap or Godaddy.
In my experience it's cheaper to buy your domain name from a registrar.
While getting a free domain name is nice, the renewal fees are usually more expensive.
For example, I got my domain name for my first site for free on wordpress.com, but when I had to renew it the following year it cost me $18.00.
I could have brought it on Namecheap for $8.88 and renewed it at the same price.
3. Which Web Hosting Service to Use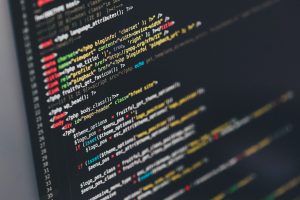 Once you've gotten your domain name, the next thing you will want to decide is website hosting.
Blogs can be run on hosted or self-hosted websites.
But before you do that lets briefly go over the differences between a self-hosted and a hosted blog.
Self-Hosted vs Hosted Blog
What is the difference between a self-hosted and a hosted website?
On a self-hosted website, all of your site's files are stored on the companies servers (the host).
You're paying for space on the companies servers to run your blog.
You can customize your site to your heart's content and make it look any way you want.
You determine what ads appear on your site, what plugins you want to use, etc.
However, you are responsible for all the behind the scenes maintenance of your blog.
A hosted site is similar to a self-hosted site, except you don't have total control over your site.
Your hosting company can:
Run ads on your site without your permission.
Allow you to run ads, but take a percentage of what you make or limit what companies you can use.
Restrict access to various plugins and themes.
On the plus side you don't have to do any behind the scenes blog maintenance.
In simpler terms going self-hosted is like owning a home.
You buy the land and you build the house to your specifications.
If you want to tear down a wall, add a room, or paint your house green and pink you can do that.
However, you are also responsible for the maintenance and upkeep of your home.
If something breaks you are responsible for either fixing it yourself or hiring someone to fix your mistakes.
Going with a hosted site is like renting a house.
You're not responsible for any of the maintenance and if something is broken your landlord has to fix it.
You can put whatever furniture you want in the house, but you're limited to the changes that you can make inside and outside of the home.
Should You Self-Host or Host Your Blog?
When I started my first blog I agonized over this question for a long time.
Most bloggers will tell you that you need to self-host your blog, but self-hosting isn't for everyone.
I've used hosted WordPress (wordpress.com) and self-hosted WordPress (wordpress.org).
I have enjoyed blogging on both platforms.
This decision is really based on your" why".
If you are blogging as a hobby, then a free hosted or a cheap paid hosted plan will work.
If you are blogging to make side-money or just enough to support your blog expenses a cheap paid hosted or self-hosted plan would be great for you.
If you plan on turning your blog into a profitable business, then self-host your blog.
If you're still on the fence about the two you can read my post on why you shouldn't self-host your blog.
(FYI: WordPress is the only blogging platform that I recommend, based on my experiences with other blogging platforms. )
4. Who's Your Target Audience?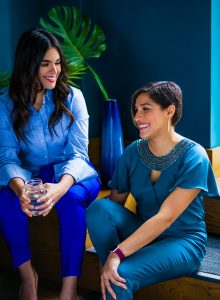 Who are you writing for?
Whether you are blogging as a hobby or as a business it's important to have a target audience.
If you don't have a target audience, chances are you won't get much traffic to your blog.
As a new blogger it can be hard to figure out who your target audience is.
And that's okay.
Just start with the basics: gender,age,marital status, and education level.
From there you can write your blog posts as if you are talking to that particular person or group of people.
Having a target audience will also help you come up with topics to write about.
5. What's Your Niche?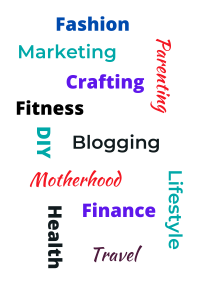 What will your blog niche be?
In other words what is your blog about?
Blogging, DIY, productivity, finances, parenting, etc.
There are many more niches, but those are some of the most popular.
Pair your niche with your target audience and you've got the start of a great blog.
What if you can't decide on a niche?
There are plenty of nicheless bloggers out there that blog about topics that they find interesting.
If you chose to go this route I recommend that you limit your topics to 5 or less.
Whether you chose a niche or not you still need to write with your target audience in mind.
Always ask yourself what would my ideal readers need to know about this topic?
Blogging for Christ is an awesome calling.
But there is a lot that goes into running and maintaining a blog.
Making these tough decisions now will help you as you seek to spread the message God has given you throughout the internet.
Don't forget to keep Christ at the center of every decision you make.
Your Sister in Christ,
Eboni
Looking for More to Read? Check Out These Posts